Services
O'Reilly delivers turn-key environments from floors to walls, furniture to workspaces, demountable walls to floor covering, and signage to artwork. Our products and services are focused on corporate, government, healthcare, higher education, school districts and hospitality industries. While you are busy running your business, our team can handle your workspace or furniture project from start to finish.
We are experts in helping you to understand and articulate your business' needs, challenges, and growth plans so we can address those in creating your space. We will work with you until your objectives are achieved.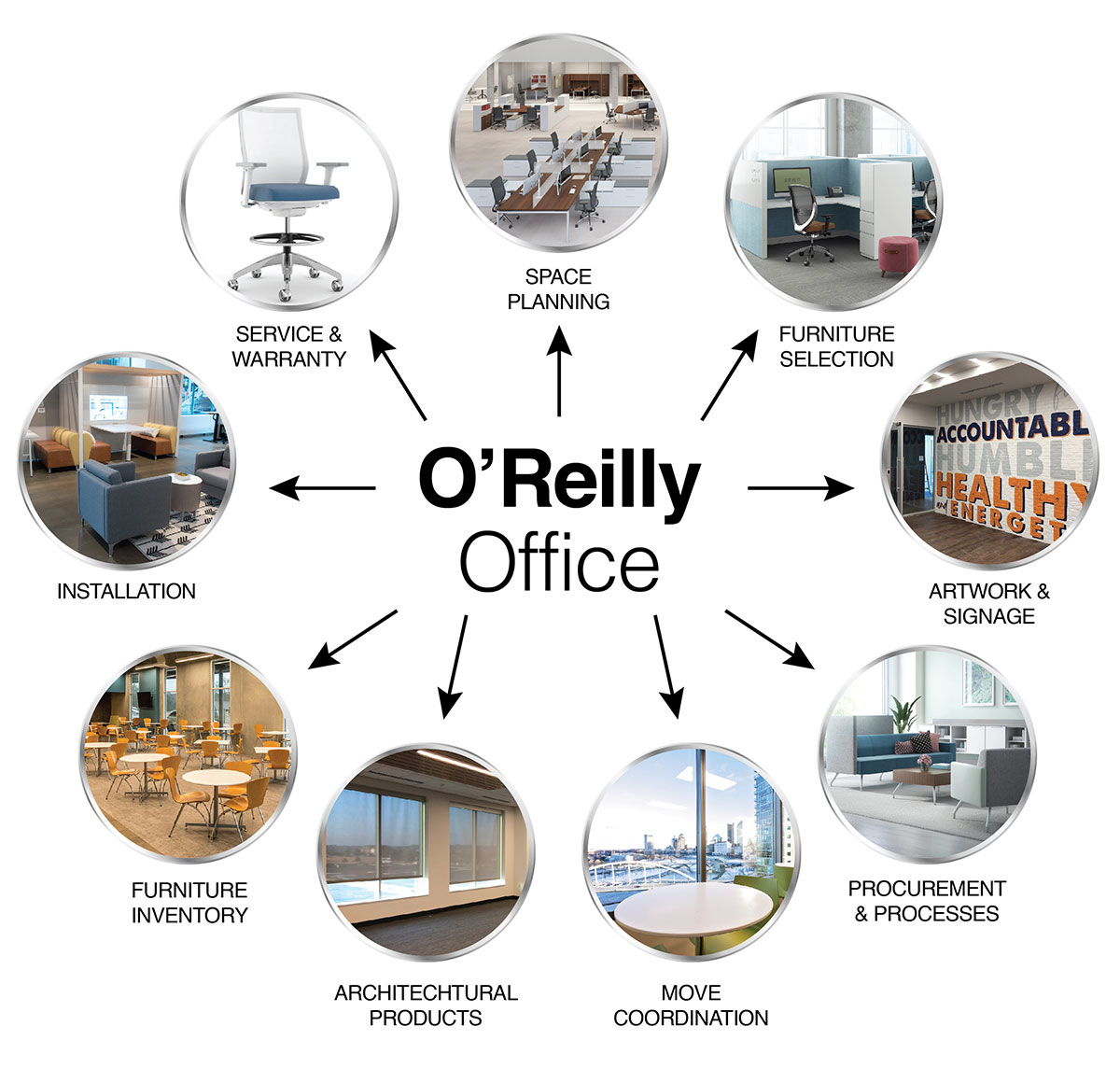 ---
Why Partnering With Us Is The Right Choice
We are interested in your business and how you work.
We believe in collaboration when it comes to both product and process.
We listen to ensure creative, flexible plans.
We are well organized and develop our plan of action to meet your needs.
Our working relationship with Kimball (as well as various other contract furniture manufacturers) provide us the strength, breadth of product line, capacity and resources to cater to businesses of all sizes.
We bring you the large company resources along with the service of a family-owned business.
We are passionate about customer service. It is our top priority.
We work with companies that manufacture at state-of-the-art, world class facilities.
Our people are real, honest, and demonstrate a strong work ethic.
We have no costly overhead, a lean workforce, and warehousing.
We are committed to helping clients achieve their objectives and creating work environments that position people to succeed.
We more than capable of designing and delivering flexible workplace and hospitality solutions that will drive benefits to your bottom line. That's the bottom line.
We have the capability to meet your needs better, faster, and at a lower cost than competitors.
---